1
VYBER INJECTION
(OMEPRAZOLE)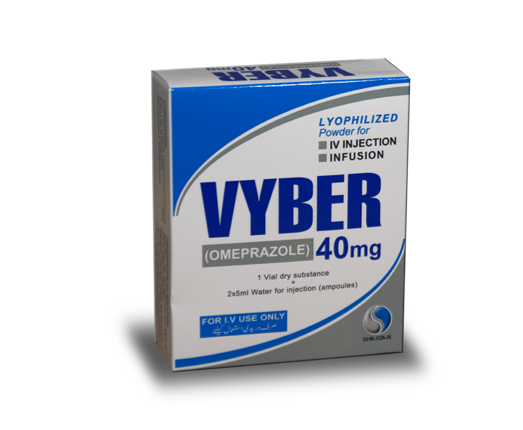 COMPOSITION
Injection:
• Lyophilized Omeprazole sodium equivalent to Omeprazole …………. 40mg (suitably buffered)
INDICATIONS
1. Treatment and prophylaxis of NSAID-associated ulceration
2. Gastro esophageal reflux disease.
3. Peptic ulcer disease.
4. Prophylaxis of acid aspiration during general anesthesia
5. Zollinger-Ellison syndrome
6. Duodenal ulcer
PRESENTATIONS
Injection:
• VYBER lyophilized powder for injection is available as 1 vial with sterile 2 x 5ml water for injection ampoules.