1
TEMPRIN PLUS TABLETS
(ARTEMETHER+LUMEFANTRINE)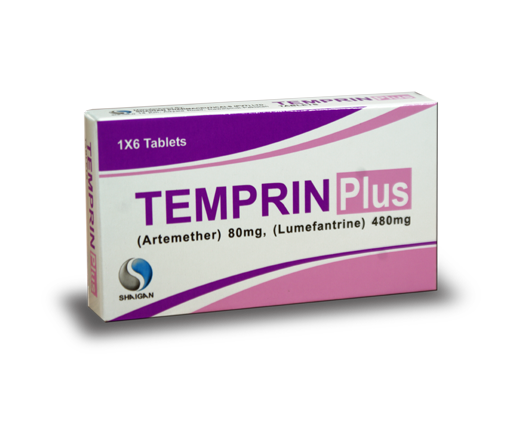 COMPOSITION:
Each tablet contains:
Artemether…80mg
Lumefantrine… 480mg (SHAIGAN's Specs)
INDICATIONS:
Temprin (artemether/lumefantrine) Tablets are indicated for treatment of acute, uncomplicated malarial infections due to Plasmodium falciparum in patients of 5 kg bodyweight and above. Temprin Tablets have been shown to be effective in geographical regions where resistance to chloroquine has been reported. TEMPRIN Tablets are not approved for the prevention of malaria.
PRESENTATION:
Available in pack of 1 x 6 tablets