1
IROTON F
(IRON POLYMALTOSE+FOLIC ACID)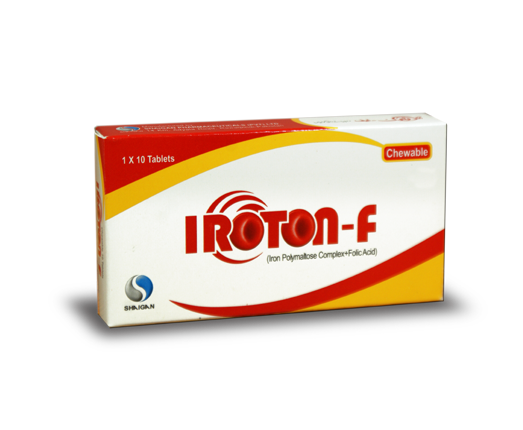 COMPOSITION
Tablet:
• Each chewable tablet contains: iron (III)Hydroxide Polymaltose Complex eq. to elemental iron 100mg, Folic Acid, B.P…. 0.35mg
INDICATIONS
•Treatment of latent iron deficiency anemia, manifested iron deficiency anemia, Prophylactic therapy of iron deficiency in pregnant and non-pregnant patients.
PRESENTATIONS
Tablet:
• Blister pack of 10 chew able (Suger Free) tablets with chocolate flavor.