1
IROSE INJECTION
(IRON SUCROSE)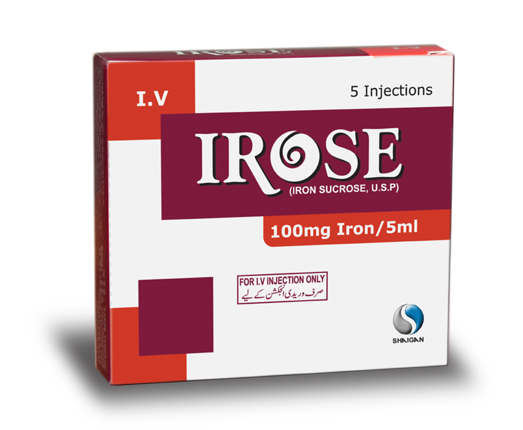 COMPOSITION:
Each 5ml contains:
Iron Sucrose complex eq. to elemental Iron … 100mg/5ml
INDICATIONS:
Irose is indicated for the treatment of iron deficiency in the following indications:
Where there is a clinical need for a rapid iron supply,
In patients who cannot tolerate oral iron therapy or who are non-compliant.
In active inflammatory bowel disease where oral iron preparations are ineffective.
PRESENTATION:
Available in pack of 1×5 ampoules, each containing 100 mg of iron