1
HIGROW TOPICAL SOLUTION
(MINOXIDIL)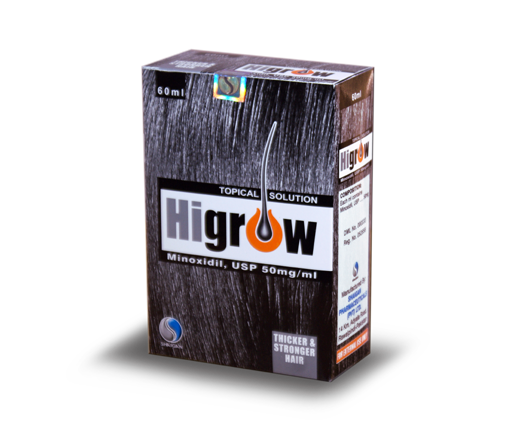 COMPOSITION:
Each ml contains: Minoxidil ………. 50 mg
INDICATIONS:
HIGROW (Minoxidil) topical solution is indicated for treatment of androgen etic alopecia, expressed in males as baldness of the vertex of the scalp and in females as diffuse hair loss or thinning of front parietal area. At least, 4 months of twice daily application of HIGROW (Minoxidil) is generally required before evidence of hair growth can be expected.
PRESENTATION:
Higrow (5%) Bottle of 60ml provided with spray pump.