1
FUDIC-B CREAM
(FUSIDIC ACID , BETAMETHASONE)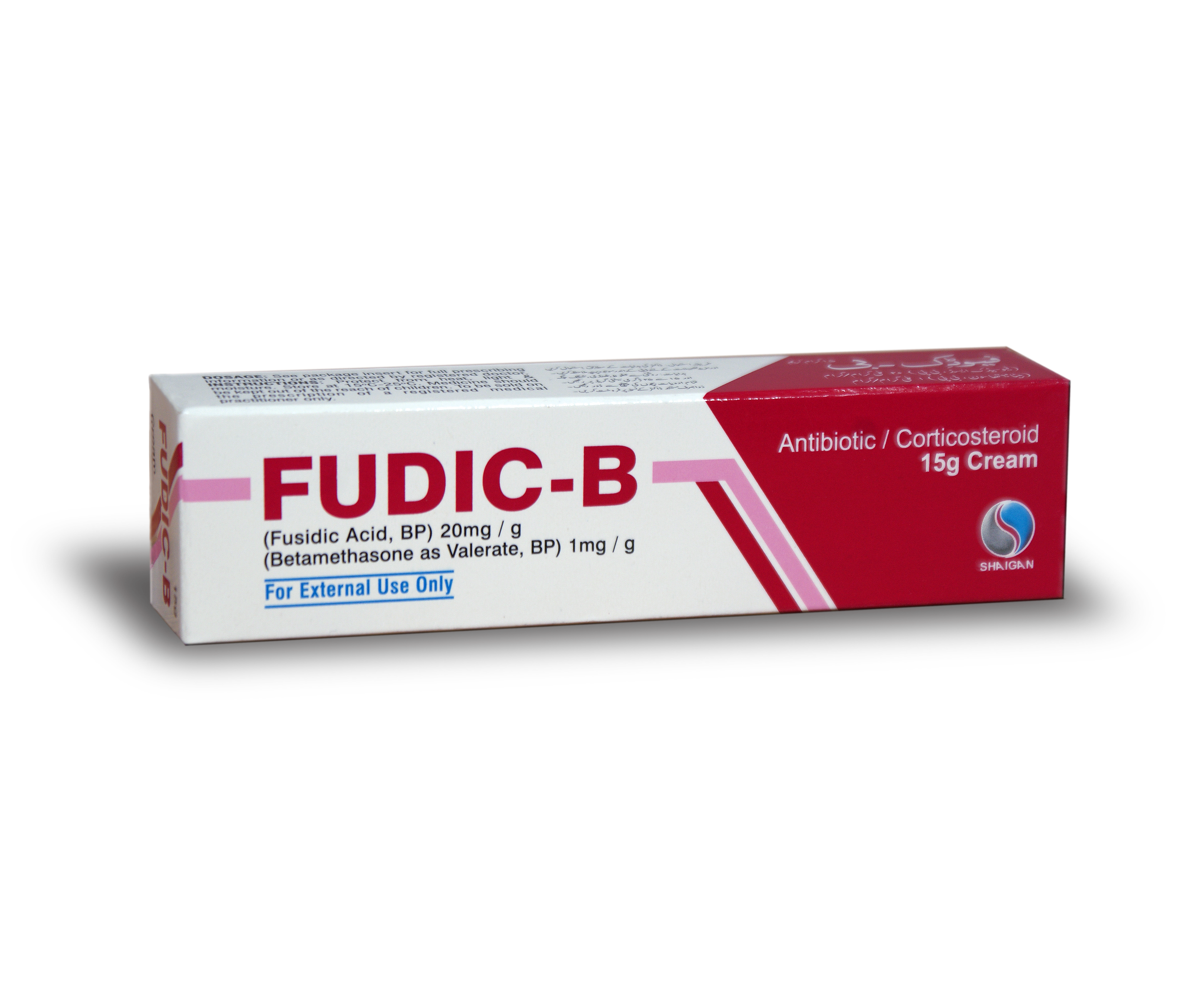 COMPOSITION:
Each gram cream contains: Fusidic Acid …………………. 20mg
Betamethasone as valerate……………………………………….1mg
INDICATIONS:
FUDIC-B cream is indicated in inflammatory dermatoses where bacterial infection is likely to occur. Inflammatory dermatoses include atopic eczema, discoid eczema, seborrheic dermatitis, contact dermatitis, lichen simples chronicus, psoriasis, and discoid lupus erythematous.
To treat a skin conditions caused only by bacteria, such as boils or spots
To treat skin conditions caused by tuberculosis (TB).
To treat a skin condition called perioral dermatitis. This is a red spotty rash around your mouth or chin.
To treat a skin condition called rosacea. This is redness and inflammation over your nose and cheeks.
PRESENTATION:
Available in 15gm Tube