1
FIFEX 60
(FEXOFENADINE)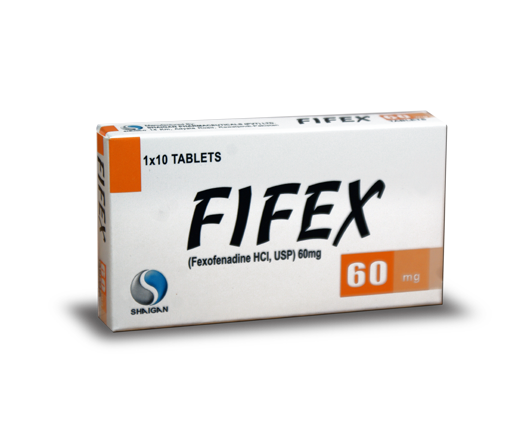 COMPOSITION
Tablet:
• Fexofenadine HCL, U.S.P…..60mg.
INDICATIONS
•Seasonal Allergic Rhinitis (Fifex 60 mg )FIFEX is indicated for the relief of symptoms associated with seasonal allergic rhinitis in adults and children 12 years of age and older. Symptoms treated effectively were sneezing, rhinorrhea.
PRESENTATIONS
Tablet:
•FIFEX 60 mg Tablets: Blister pack of 1*10 film coated tablets.