1
ESSO 20
(ESOMEPRAZOLE)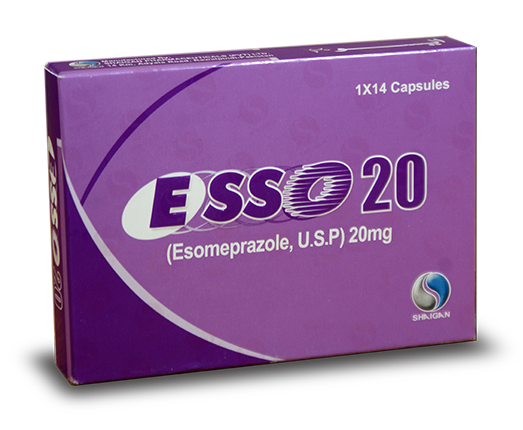 composition
Capsule:
ESSO 20 each capsule contains: Esomeprazole magnesium trihydrate pellets eq. to Esomeprazole, U.S.P…. 20 mg.
indications
treatment of Gastroesophageal Reflux Disease (GERD)
ESSO – I.V & Capsule (Esomeprazole) is indicated for gastric
Healing of Erosive Esophagitis
presentations
Capsule:
ESSO 20 capsules are available in Alu-Alu blister pack of 14 capsules.