1
AMLOPIN
(AMPLODIPINE)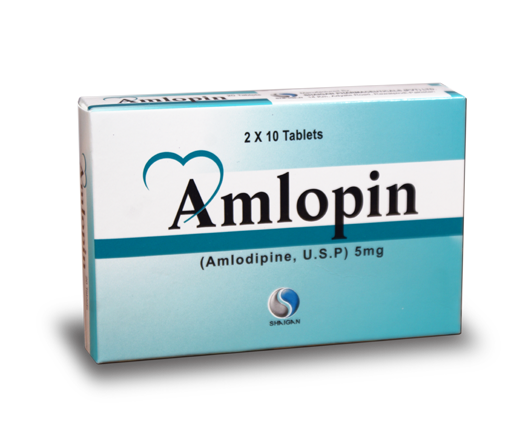 COMPOSITION
Tablet:
•Each Film Coated Tablet Contains: Amlodipine (as Besylate), U.S.P … 5mg
INDICATIONS
•adrenoceptor blocking agent, or an angiotensin-converting enzyme inhibitor.
•(Amlodipine) is indicated for the first line treatment of hypertension and can be used as the sole agent
•to control blood pressure in the majority of patients. Patients not adequately
•controlled on a single antihypertensive agent may benefit from the addition of
•Amlodipine, which has been used in combination with a thiazide diuretic, beta
PRESENTATIONS
Tablet:
•Amlopin is available in blister pack of 2×10 film coated tablets.